Thanks for your download of RealTimeToExcel
If the download doesn't start automatically, please click here to access the download URL directly.
Note: RealTimeToExcel is available for existing customers only. New users can download and try the latest version - MARKET.RTD.
Installation Tips
Unzip the downloaded package to a local folder.
Close Microsoft Excel.
Run setup.exe and follow wizard steps.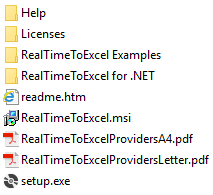 First Steps
Open the "1 - Try Me First.xlsx" workbook in the "RealTimeToExcel Examples" folder.
RealTimeToExcel starts updating data immediately.
Learn available data and formulas for stocks, options, and currencies in different data providers.
You can change tickers in cells like B1.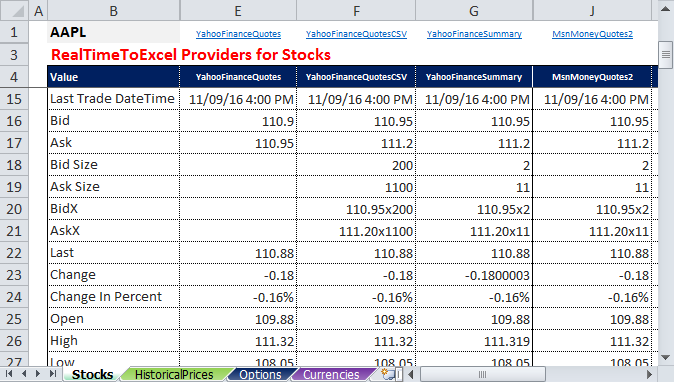 Next Steps
Try other workbooks in the "RealTimeToExcel Examples" folder and copy required formulas to your workbooks.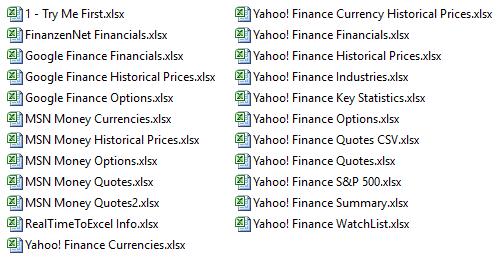 Feel free to contact us at .