Thanks for your download of RealTimeToDB
If the download doesn't start automatically, please click here to access the download URL directly.
Note: RealTimeToDB is available for existing customers only. New users can download and try the latest version - RTD.DB.
Installation Tips
Unzip the downloaded package to a local folder.
Run setup.exe and follow wizard steps.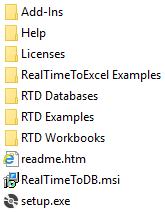 First Steps
Run RealTimeToDB using the link from Start, All Programs, Gartle, RealTimeToDB.
You will see the following application screen: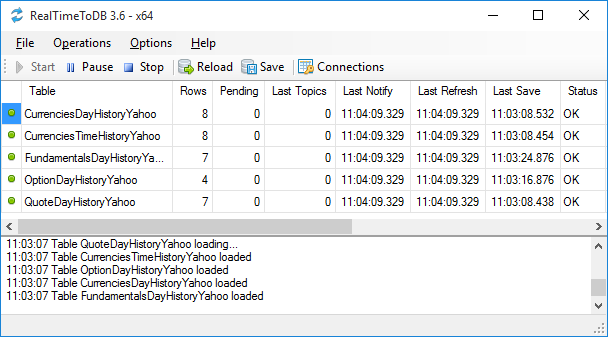 RealTimeToDB starts updating the preconfigured local Microsoft SQL Server Compact database
with data from Yahoo Finance for currencies, stocks, and options.
Click the Stop button.
Next Steps
You have to configure the following:
Databases
Updatable tables
RTD or DDE servers
RTD and DDE formulas
Tickers
You can use preconfigured databases for different database platforms,
and popular RTD and DDE servers like thinkorswim or Trader Workstation.
Just use the code from the RTD Databases folder.
Take a look at the step-by-step guide How to load option chains from thinkorswim to databases.
You can adapt steps to your needs.
Feel free to contact us at .